Regardless of the cause of the lower back pain, there's no denying that it can cause significant pain that can drastically limit one's range of motion and ability to participate in daily activities they once enjoyed. Not only can it prevent an individual from participating in sports and other physical activities, but it can also drastically reduce mobility and make even small and seemingly mundane movements painful.
There are many conditions that Dr. Eingorn can treat successfully with all natural methods. He works to eliminate back and neck pain, migraines, herniated discs, autoimmune conditions, and more. These common discomforts can become debilitating over time if not treated properly and ruin your quality of life. But, look no further than Better Health Chiropractic PC for answers on how to live a pain free, higher quality of life.
What Our Patients Are Saying About Back Pain Treatments
"From my first visit to see Dr. Eingorn, I started to feel much better as my neck, and my back pain began to improve. Before it was tough for me to go up the stairs and do some exercise, now, thanks to his excellent hands, his professional care, and experience, I could say that I can do things that before were very difficult. Excellent doctor. I recommend him without any doubts." – Carmine R.
Schedule a Video Consultation
with Dr. Eingorn.
How Does Alex Eingorn Treat Back Pain?
Dr. Eingorn works with many patients who are experiencing back pain for a number of reasons, from injury to body position during early pregnancy. These, along with herniations and similar problems, lead to misalignments in the vertebrae of the spine which can cause pain and other problems that require immediate treatment.
As an experienced chiropractor, Alex Eingorn D.C. believes in conducting thorough consultations prior to treatment in order to properly diagnose the problem. By conducting a thorough examination and requiring each patient to complete a comprehensive questionnaire, Dr. Eingorn is able to form a complete picture of a person's personal and family medical history as well as current symptoms. Not only this, but his detailed approach ensures that he is also able to better understand the individual's emotional state as well as any environmental factors that may be influencing the patient's health and wellbeing. Once the initial part of the consultation is complete, Dr. Eingorn is often able to make a diagnosis on the spot. Once done, potential remedies can be discussed.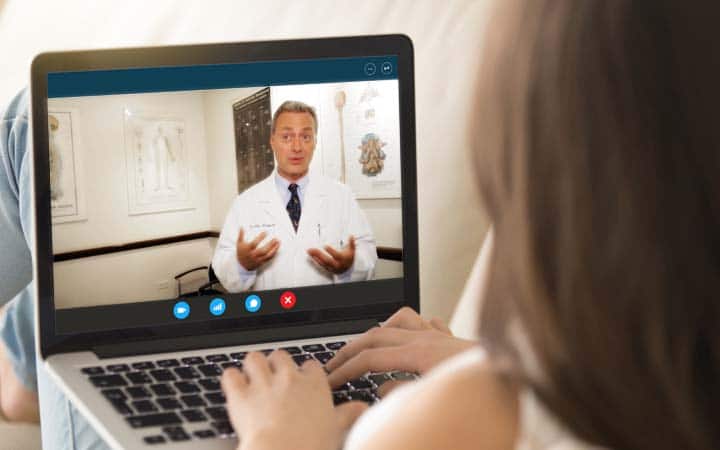 Schedule a Telemedicine Consultation About Back Pain Relief
The ironic thing about traditional medicine is that when you are most vulnerable, it's expected that you will drag yourself to an office to wait and be "seen." How can you know for sure if the visit is necessary? Remote health consultations are not some wave of the future; they are here now and more essential than ever.
If you're interested in learning more about the services provided by Better Health Chiropractic (https://betterhealthchiropracticpc.com/) and Alex Eingorn that treat pain in the neck and back, don't wait; give us a call today to have your questions answered. Schedule a consultation today. Call (646) 553-1884.