Treatment for Headaches
At Better Health Chiropractic, Dr. Eingorn focuses on providing patients with therapies and care for issues resulting from misalignments, or subluxation, of the spine. You may be surprised to learn just how many issues can result from alignment problems with the vertebrae. From neck and back pain to migraine headaches, misalignment can truly cause a plethora of painful problems.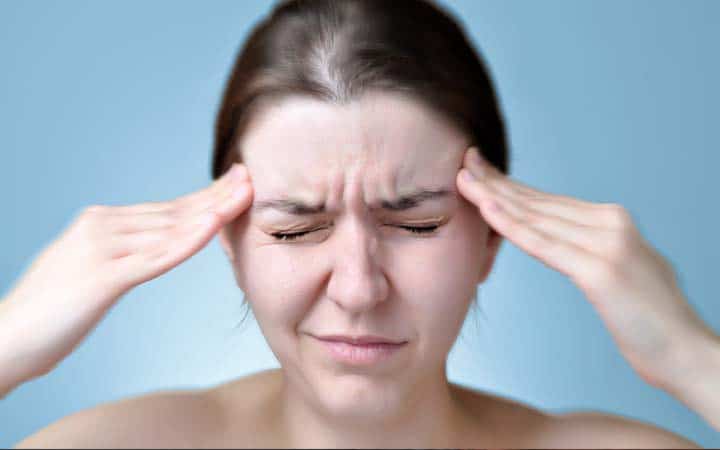 Headaches are a common problem that can often be traced back to environmental or personal issues, like stress, medication side effects, or other problems. However, when repeated headaches or migraines occur on a regular basis, it's time to begin looking at some potential other causes.
Whether due to injury, developmental issues, or a chronic condition, the spine is capable of moving out of its proper place, leading to subluxation and pressure on the nerves surrounding it. Once the nerves are irritated, the result can be the relay of confusing and painful messages to the body that ultimately results in a migraine.
Unfortunately, if not addressed by a provider like Dr. Eingorn, the situation can continue to worsen over time, leading to increased spinal issues and worsening migraines. Dr. Alex Eingorn D.C. has spent over two decades helping patients through the use of an integrative philosophy that centers on the belief that the spine is truly the linchpin for the health of the body. When not properly aligned, the resultant issues can be numerous and often significantly painful.
Dr. Eingorn encourages individuals to pay close attention to their symptoms and to the signals their body is sending them. Being mindful of disruptions in your body's health can be integral to seeking out the prompt treatment required not only to reduce the discomfort experienced, but also to ensure that the situation does not worsen and become more permanent.
Schedule An Appointment,
Call Now.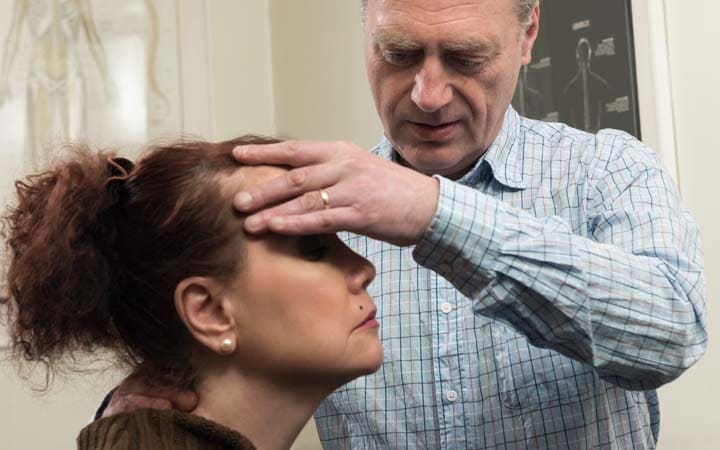 How Dr. Eingorn Treats Headaches
Through the use of cranial sacral therapy and decompression, Dr. Eingorn has found great success at providing patients with reliable headaches and migraines relief. Since headaches caused by neck pain and misalignments are relatively common, Dr. Eingorn begins in providing you with a thorough examination and evaluation in order to determine whether spinal issues may, in fact, be the cause of your pain. By providing a proper diagnosis, or "clinical decision", Dr. Eingorn is better able to craft the appropriate care plan.
Dr. Eingorn is very thorough in his approach to diagnosis and takes all the time needed to learn more about a patient's medical history, environmental conditions, and other factors that may be influencing their spinal and overall health. Once complete, Dr. Eingorn is often able to provide a clinical decision immediately and to begin crafting a therapy plan.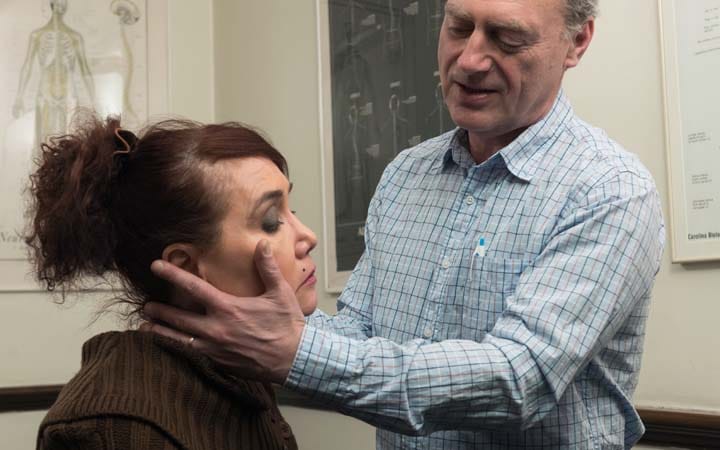 CST and adjustment are two of the primary therapies offered at the practice of Dr. Eingorn. Through the use of these methods, Dr. Eingorn is able to provide a solution to neck pain and other problems with minimal disruption or side effects. These techniques essentially consist of the gentle manipulation of the spine through a pushing and pulling motion that is used in order to realign the vertebrae and reduce the pressure that is being applied to the nerves surrounding the spine.
Once Dr. Eingorn is able to provide the necessary therapy, many individuals have remarked on the almost immediate results they've experienced. One has only to take a look at the many rave patient testimonials to see that the approach used by Dr. Eingorn has proven itself time and again to be both safe and effective.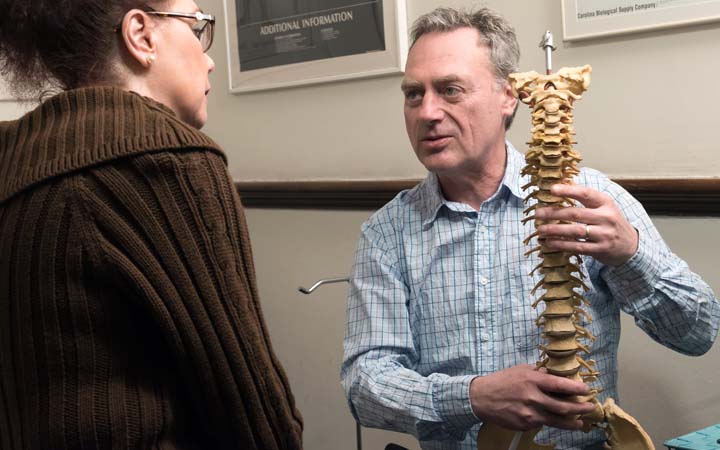 Schedule An Appointment for Headache Relief with Dr. Eingorn
If you've been living with migraines and you're looking for some reliable relief, we invite you to learn more about Dr. Eingorn and his practice. For more than 25 years, Dr. Eingorn has assisted patients with correcting spinal issues, such as subluxation, in order to experience relief from neck, back, and shoulder pain as well as migraine headaches.
His therapies have been shown over and over again to be highly effective at combating a number of musculoskeletal issues and conditions, and countless patients have remarked on the success of his integrative and cooperative approach to medicine. Dr. Eingorn is an attentive provider who believes in working with primary care providers and patients in order to craft a successful care plan. He offers a compassionate and caring approach that leaves patients feeling cared for and comfortable at his practice. Regardless of your age or needs, you can rest assured that you're in good hands with Dr. Eingorn.
To have your questions answered or to schedule an appointment with Dr. Eingorn, don't wait to give us a call today. For faster responses and scheduling, please contact our office during our normal office hours.