There are several varieties of herniated discs that are possible in the human spine. However, most people tend to use the same term (slipped disc) to refer to the different types of spine injuries. You will hear people referring to a herniated disc as a 'slipped disc,' but these are two distinct terms. A 'slipped disc' can be a bit misleading because it could mean a lot of things including a bulged disc, prolapsed disc or even a herniated disc. A herniated disc, on the other hand, is a definite scientific description of the real problem associated with it. An expert will even tell you that referring to a herniated disc as a slipped disc is a misnomer.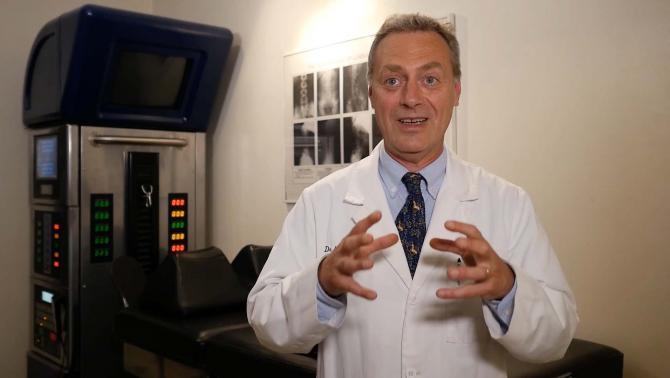 So What Exactly is a Herniated Disc?
A spinal disc is usually likened to a jelly doughnut that has a soft center and encased within a relatively tough exterior. A herniated disc occurs when this soft interior (jelly)pushes out through a crack that occurs in the disc's tough exterior. When this 'jelly' finds its way out, it releases some chemicals that irritate the nerves around the affected area thereby causing pain. The prolapsed disc may also cause pain if it presses the surrounding nerves. In most cases, this type of injury occurs in the back or the vertebrae of the neck. When we, therefore, talk of a slipped disc with regard to a herniated disc, we refer to a damaged disc pressing on the sciatic nerve (longest nerve running from the back of your pelvis to the feet) causing a tingling sensation, numbness or weakness in other parts of your body. And when the sciatic nerve is affected, it causes mild to severe pain in the buttocks, legs or hip. While herniated disc can lead to weakness or numbness in your leg or hand, some people may not experience any pain, especially if the disc does not come into contact with the nerves.
Causes of Disc Herniation
Disc herniation is associated with the natural wear and tear of the disc due to repeated movement, and hence, it's commonly known as disc degeneration. As we age, our spinal discs lose their water content gradually making them less flexible and vulnerable to tearing when exposed to strains and twists. Most of the people who experience this kind of disc problem may not recall the exact time or the cause of the pain, but it usually occurs when you lift heavy objects without twisting or bending at the knee. Various factors can heighten your risk of a herniated disc. One of them is inheriting some genetics with a predisposition to developing the condition. Excess weight is the other one, where pressure causes more stress, thereby affecting the discs in your lower back. Also, those with physically demanding jobs have a greater risk of developing back problems because of the risky activities they engage themselves in, including repetitive pulling, pushing, bending sideways among others.
Herniated Disc Treatment
Whenever you have a back problem, you should seek the attention of a reputable doctor as soon as possible. The doctor will first carry out a thorough physical examination focusing on your range of motion, reflexes, walking ability, muscle strength among other tests that can help him in diagnosing a herniated disc. The doctor may also have to use various types of imaging such as X-rays to ensure that the diagnosis is efficient in a bid to offer the best treatment. Therapy, medication and surgery are the three disc herniation treatment options that your doctor may suggest depending on the degree of your injury. As much as there are many types of treatments, it is not a guarantee that they all work for everyone. One of the best treatment methods is the lumbar decompression therapy, also known as the spinal decompression therapy. It is usually administered when other kinds of treatment have not succeeded in relieving nerve pain in the back and is divided into two categories; surgical and non-surgical. The surgical spinal decompression is only used as a last resort, meaning that all other procedures have failed. Nonsurgical decompression is the most used method of treatment and involves the gentle stretching of the spine causing its position and force to change. If you follow the medication, exercises and the movements that your doctor suggests, you should be relieved of your herniated disc symptoms within a period of about four weeks.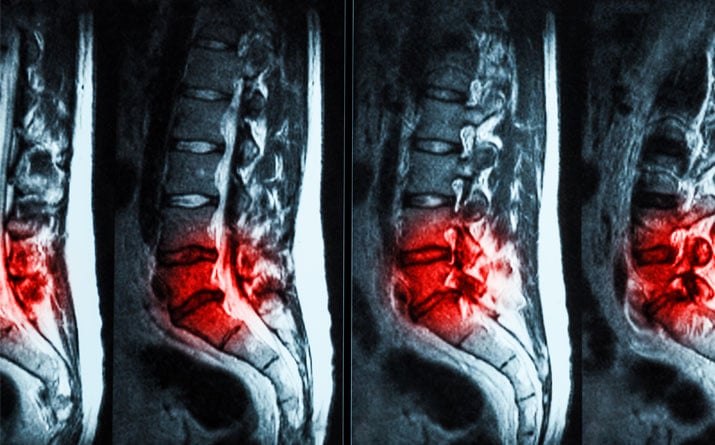 Schedule a Consultation with Dr. Eingorn
If you have been living with intense pain that tends to radiate throughout your body, you may likely be dealing with a herniated disc. If you would like to learn more about the herniated disc treatments available to you, give the office of Dr. Eingorn a call. He offers a number of different treatment options and will work closely with you in order to determine which choice is the best for you and your spinal health. The most important aspects of all this are timely, accurate diagnosis, and appropriate treatment.
Better Health Chiropractic PC PC 2 W 46th St Ste 806, Rm1 New York, NY 10036 http://www.chiropracticnyc.com/ Dr. Eingorn and Better Health Chiropractic PC provide conservative treatment for herniated discs in the back, lower back, neck and spine.
New York Chiropractor Treating Herniated Discs
Many of Dr. Eingorn's patients work in Manhattan or come from these different areas of NYC: Manhattan, NYC, Midtown NY, Battery Park City NY, Financial District NY, TriBeCa NY, Chinatown NY, Greenwich Village NY, Little Italy NY, Lower East Side NY, NoHo NY, SoHo NY, West Village NY, Alphabet City NY, Chinatown NY, East Village NY, Lower East Side NY, Two Bridges NY, Chelsea NY, Clinton NY, Gramercy Park NY, Kips Bay NY, Murray Hill NY, Peter Cooper Village NY, Stuyvesant Town NY, Sutton Place NY, Tudor City NY, Turtle Bay NY, Waterside Plaza NY, Lincoln Square NY, Manhattan Valley NY, Upper West Side NY, Lenox Hill NY, Roosevelt Island NY, Upper East Side NY, Yorkville NY, Hamilton Heights NY, Manhattanville, Morningside Heights NY, Harlem NY, Polo Grounds NY, East Harlem NY, Randall's Island NY, Spanish Harlem NY, Wards Island NY, Inwood NY, Washington Heights NY