What Are Chiropractic Services?
Treatment from a chiropractor involves all-natural techniques that are used in order to manipulate the musculoskeletal system so as to correct issues of spine alignment that are due to subluxation, or dislocation of the vertebrae. By using spinal decompression, Dr. Alex Eingorn is able to provide patients with effective healing that doesn't require the use of drugs or surgery.
A central belief among providers is that the spine and overall health are inextricably entwined and that the nervous system plays an integral role in the relationship between the two. Evidence even exists that spinal misalignment can impact seemingly unrelated systems, including the gastrointestinal system and the lungs.
At Better Health Chiropractic, Alex Eingorn D.C. utilizes these treatments as a means of addressing a number of different issues, including neck pain, back pain, shoulder pain, and migraines. Unlike chiropractors of years past, he believes in combining modern technology with traditional holistic philosophy in order to offer his patients the very best of all-natural care.
Schedule An Appointment,
Call Now.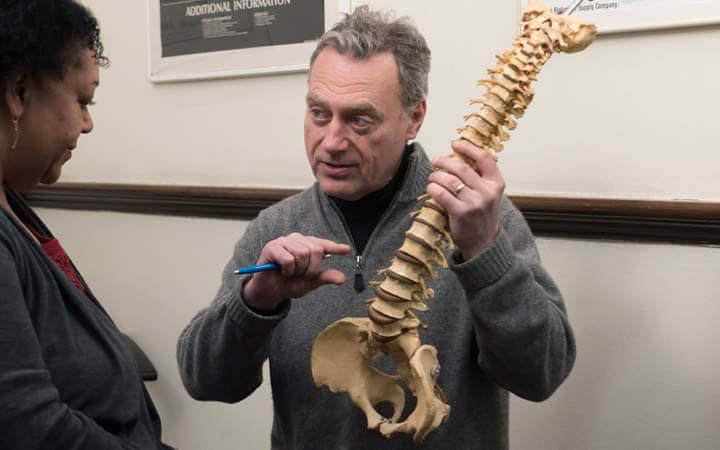 How Does Chiropractic Treatment Work?
Dr. Alex Eingorn relies on the use of non-surgical techniques as a means of treating disorders of the musculoskeletal system and/or nervous system. Countless studies have shown that manual and computerized spinal decompression and manipulation can be highly effective at reducing lower back pain and treating herniated discs and neck pain as well as other conditions.
In fact, evidence shows that when maintenance spinal manipulation is practiced following initial treatment, the long-term results for the patient can be significantly better than with other, more modern methods of care. Dr. Eingorn spends considerable time working with his patients in order to help reduce pain and inflammation as well as to correct the underlying cause of the discomfort. Through this comprehensive approach, he is better able to provide long-term results that yield real relief.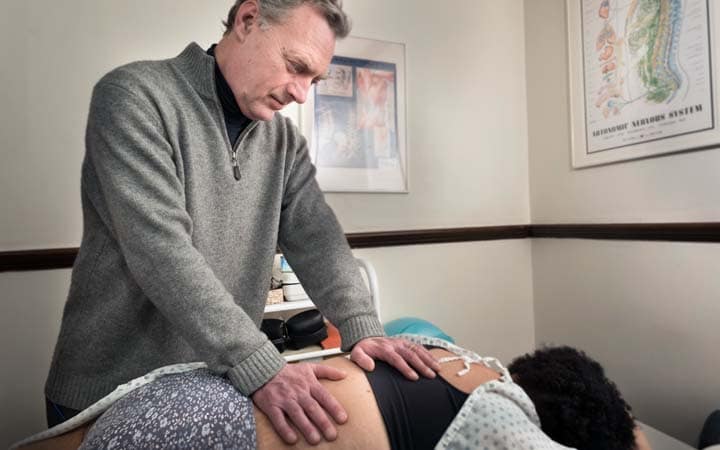 The central component of therapy, especially when it comes to lower back discomfort and related conditions, is manual therapy. Using short lever, high-velocity thrusts, Dr. Eingorn is able to target the affected vertebra. The ultimate goal of the method is to reduce irritation to the nerves, restore range of motion to the back, and improve overall functionality. This technique is most commonly referred to as chiropractic adjustment and is certainly one of the most-used methods typically performed in Dr. Eingorn's office. Whether used alone or in conjunction with other treatments, spinal adjustment offered by Dr. Eingorn can provide significant benefit to those who are living with chronic or acute musculoskeletal discomfort.
What are the Chiropractic Benefits you can Experience with Dr. Eingorn?
Dr. Eingorn is a provider who cares deeply about his patients and works tirelessly to offer quality, drug-free care that yields great results. Fortunately for those who are looking for natural relief, chiropractic therapy has continued to grow in popularity, largely due to its efficacy. Dr. Eingorn firmly believes that relief can be found without the need for surgeries and other, potentially damaging methods.
While he understands that modern medicine certainly has its place, he's found that through the use of natural methods, he's able to provide his patients with pain relief that doesn't require painkillers and other, temporary solutions. Instead, patients at his chiropractic clinic are able to enjoy non-invasive techniques that serve to correct those spinal misalignments that are causing their discomfort.
Dr. Eingorn's results speak for themselves, and countless current and past patients rave about his effective techniques and his caring approach. Within a few short visits, he has been able to help many a patient to rid themselves of their discomfort and lack of mobility.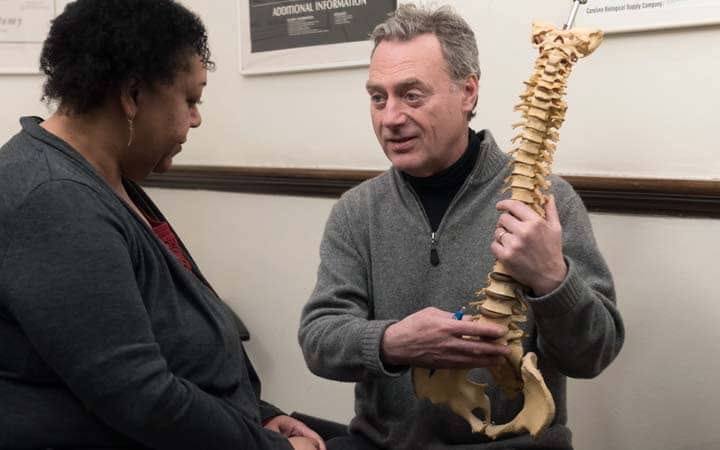 Schedule Your First Chiropractic Appointment
If you're tired of taking painkillers only to have the pain return a few hours later and you're ready for some real relief you can count on, come pay a visit to Dr. Eingorn. This provider and his staff are committed to providing personalized treatment to each patient and to making sure that he or she feels at home and comfortable at their practice. Don't wait to receive the care and assistance you need; call us today to learn more about our services or to schedule an appointment for a consultation with Dr. Eingorn. For faster responses to your questions or appointment requests, please give us a call during our normal office hours.
Read more about the chiropractic services and Dr. Eingorn's experience as a NYC chiropractor.