The Services We Provide
Better Health Chiropractic PC provides these chiropractic treatments and services for their patients:
At Better Health Chiropractic, Dr. Alex Eingorn offers a myriad of different chiropractic services intended to help patients experience relief from their symptoms and to treat the underlying cause of their discomfort. Whether you're experiencing joint pain or stress and muscle tension, Dr. Eingorn wants nothing more than to heal you of your ailments so that you can live a happier, healthier life.
As a chiropractor with thirty years of experience, Dr. Alex Eingorn is pleased to able to offer his patients the most cutting-edge treatments available. Perhaps one of his most sought-after treatments, spinal decompression has been linked with successful treatment of back, neck, and shoulder pain as well as herniated and bulging discs. Through the use of the DRX9000, a computerized decompression table, Dr. Alex Eingorn is able to help patients to restore their spine alignment and to reduce or eliminate subluxation, which is often the cause for headaches, back pain, and neck pain caused by a pinched nerve.
Joint rehabilitation is another treatment Dr. Alex Eingorn is proud to offer his patients. Whether due to arthritis or injury, joint pain can be severely limiting and can even result in long-term damage if not addressed. In many cases, Dr. Eingorn has found that knee pain and other discomforts of this nature are often caused by misalignment that requires adjustment and movement of the spine. The hope is that through the treatments offered by Dr. Alex Eingorn, patients can not only correct pain and issues with the joints, but also prevent these issues from occurring in the future.
Another critical therapy offered by Dr. Alex Eingorn is mind-body therapy, a treatment that is based upon the holistic philosophy that the body and mind are intricately connected and that one cannot maintain its health and vigor without the other. In this therapy, Alex Eingorn D.C. helps patients to practice meditation and other mindfulness techniques in order to restore calm and peace to the mind so as to both boost mental health as well as reduce those emotional and mental stressors that so often negatively impact our physical health and wellness.
No matter your age or needs, Dr. Alex Eingorn works tirelessly in order to assist his patients in finding a therapy that will offer the best possible results.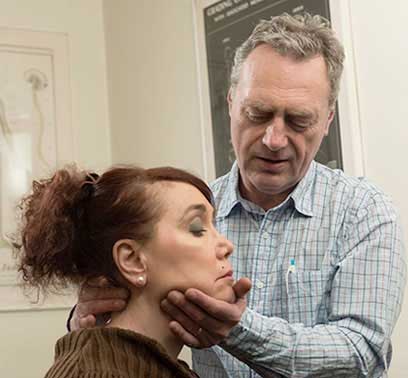 Schedule a Consultation
with Dr. Eingorn Today.
Dr. Alex Eingorn offers a myriad of different services intended to help patients.
The Problems We Treat
Better Health Chiropractic PC provides these chiropractic services for their patients: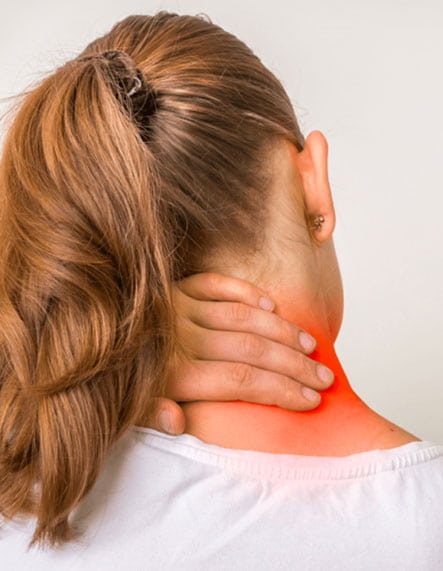 At Better Health Chiropractic, Dr. Alex Eingorn prides himself on providing his patients with treatments intended to correct a number of different problems. Whether you're dealing with an acute injury or a chronic condition that has led to years of misdiagnosed or unaddressed pain, this chiropractor is eager to work with you so as to provide you with a healing therapy that works.
Back and neck pain are perhaps two of the most common issues Americans face on a daily basis. Whether due to poor posture or a sports injury, this discomfort is often due to a pinched nerve caused by a herniated disc or other related problem. Dr. Alex Eingorn has extensive experience in both diagnosing and treating elusive disorders that other providers tend to overlook. Even if you aren't sure what the cause of your pain might be, Dr. Alex Eingorn will take the time needed to analyze your back pain, knee pain, headaches, or other maladies in order to better identify the root cause.
Problems such as sciatica and other forms of pain or other discomforts can have a number of different symptoms. Whether you're feeling numbness in arms, numbness in legs, or more intense spinal pain, you certainly should not wait to receive the care you need. Even if you're experiencing no symptoms such as shoulder pain or wrist and hand pain at all, that doesn't necessarily mean that you haven't sustained muscle injuries or that a latent problem doesn't exist.
Don't wait until the symptoms get worse; seek out the appropriate care as soon as possible. With the treatments offered by Dr. Alex Eingorn, you can rest easy knowing that you're in the competent hands of a professional who has thirty years of experience helping patients just like you to experience relief from neurological and musculoskeletal disorders. Even better, his safe, all-natural treatments are designed to cause no side effects and to promote healing without downtime or other negative consequences.
Schedule An Appointment,
with Dr. Eingorn Today.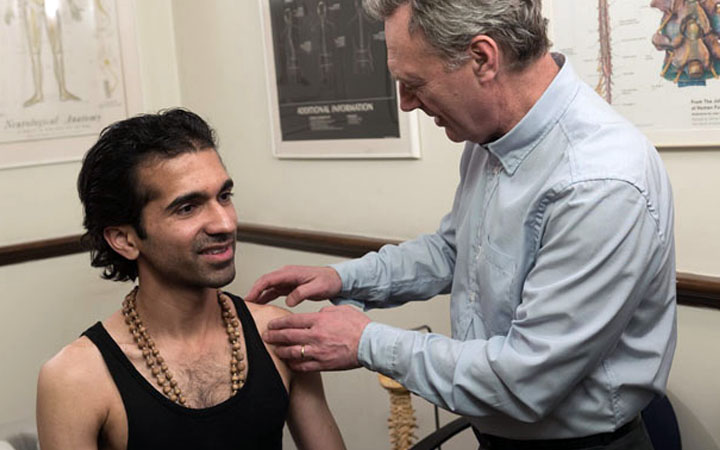 Schedule Your First Appointment
Dr. Alex Eingorn has experience treating a number of problems, from herniations to sports injuries, so don't hesitate to reach out to him if you're experiencing any signs of these or similar issues. From your first appointment, you can be sure that this provider will make you feel at ease and cared for at his practice.
At your first appointment, Alex Eingorn D.C. will begin by having you complete a questionnaire intended to reveal your medical history and past concerns. Once complete, the doctor will ask you a number of questions in order to better understand your symptoms as well as what the cause of your symptoms might be.
Next comes the examination that begins with vital signs and continues with a thorough orthopedic and neurological evaluation, where Dr. Alex Eingorn will compile information on your trouble areas, including the range of motion, sensitivity, pain, and other limitations. This information allows Dr. Alex Eingorn to better make his diagnosis or clinical decision.
Once the exam is complete, Dr. Alex Eingorn is often able to make the diagnosis soon after. However, in some instances, further blood tests and imaging may be required. If necessary, he will even reach out to your primary care provider in order to acquire additional information. Once the diagnosis has been made, the treatment plan can be determined.
If you're one of the many individuals dealing with discomfort and you're looking for a provider with personal health care insight and compassion, look no further than Dr. Alex Eingorn. We invite you to give us a call today to schedule a chiropractic consultation. For faster responses, give us a call to schedule your new appointment during our normal hours.