Herniated Discs
At Better Health Chiropractic, Dr. Eingorn treats a number of neurological and musculoskeletal issues that plague his patients on a daily basis. He wants nothing more than to ensure that his therapiess work to alleviate discomfort due to spinal problems and other issues. Perhaps one of the most common ailments addressed by Dr. Alex Eingorn at his practice is the disc herniation. While sometimes referred to as a slipped disc, disc protrusion, bulging disc, or other term, there's no denying that this problem can result in severe discomfort that can be quite limiting to daily life.
Herniated discs can be due to a number of causes, from degenerative disc disease to injury, but the end result is largely the same. In patients with herniations, the proteins from within the inner core of the disc bulge and leak out. This can lead to mild to severe discomfort in the leg, back, neck, and other areas of the body. Fortunately, however, with prompt therapy at the hands of a chiropractor like Dr. Alex Eingorn, patients may be able to finally experience real relief.
As Dr. Eingorn will tell you, there are two primary ways in which a herniated spinal disc can cause discomfort, which is a pinched nerve and disc discomfort. In the majority of cases, the disc itself is not what causes the discomfort. Instead, when the material leaks out of the disc, it serves to irritate, inflame, or pinch the local nerve, leading to radicular discomfort. Also known as nerve root pain, this shooting discomfort radiates throughout the body and can lead to sciatica, which can affect everything from the lower back to the arms and legs.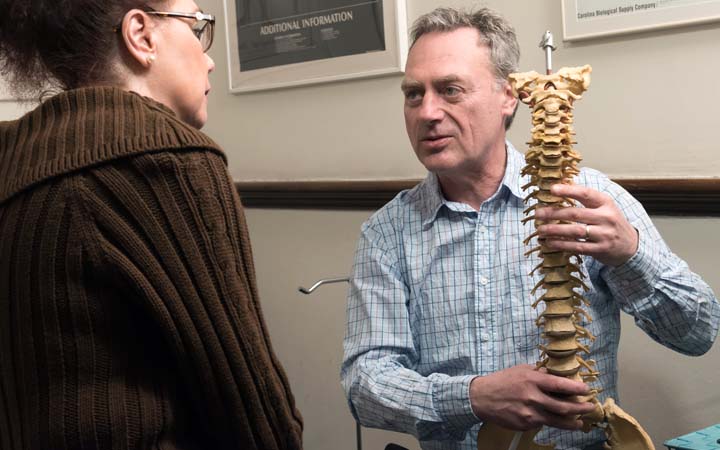 While discomfort from the nerve being pinched is certainly more common, that's not to say that the disc cannot be the source of discomfort itself. In fact, in cases where the disc degenerates or dehydrates to the point of causing instability of the spine, the discomfort from the disc itself can occur. When this happens, the discomfort is rarely excruciating but is almost always chronic in nature. However, there are certainly times when disc discomfort can be severe, but this is typically rarer and comes in shorter bursts.
In the majority of cases, herniations occur in either the lower back or neck. In contrast, discomfort in the disc itself is typically far more likely only in the lower back, largely due to the significant movement in this area as well as its weight-bearing nature. Regardless of where you are experiencing discomfort, don't hesitate to seek out the care you need from a competent professional like Alex Eingorn D.C.
Schedule An Appointment,
Call Now.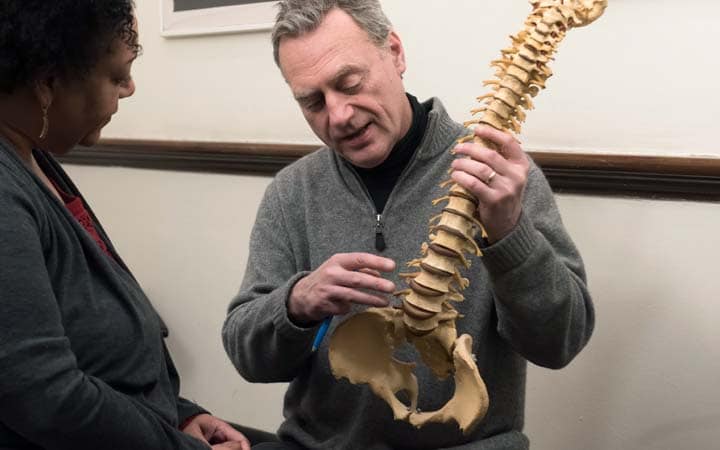 How Dr. Eingorn Treats Herniated Discs
When Dr. Eingorn meets with a patient, his first goal is to diagnose the problem and then craft a therapy that will serve to relieve the discomfort provide healing. He personalizes each therapy in order to better meet the needs of the patient, and his non-surgical approach has helped many individuals to finally experience relief from their discomfort.
In the case of cervical and lumbar herniations, Dr. Eingorn has used non-surgical treatments as a means of providing patients with great results. Through the use of spinal decompression, he is able to manipulate the spine so as to reduce pressure and relieve discomfort. Dr. Eingorn is able to offer his patients spinal adjustments that serve to both eliminate discomfort as well as treat the herniation itself.
Schedule Your First Appointment
For over 25 years, Dr. Eingorn has been treating patients who are living with herniations as well as other spinal issues that so often affect day-to-day life. His integrative approach to wellness using both technological advancements and holistic care continues to gain traction throughout the medical community, and countless patients flock to his practice in order to take advantage of his professional, effective approach.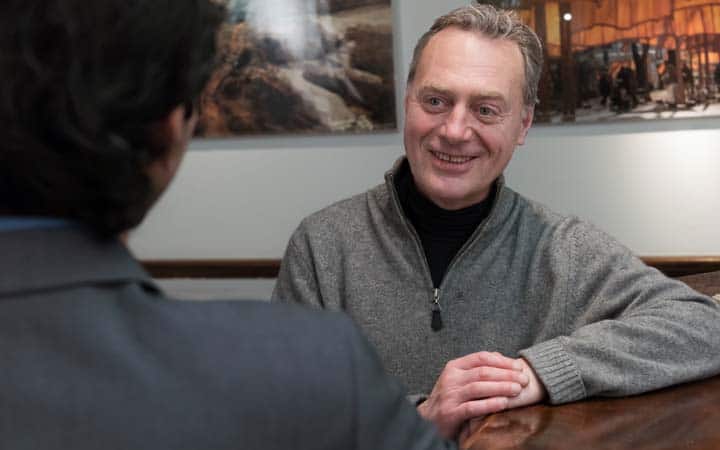 Dr. Eingorn is truly a trailblazer in the world of chiropractic care, and his patient testimonials prove just this. One needs only to conduct a quick online search, and countless rave reviews from past and present patients describe his cooperative approach to medicine as well as his caring and compassionate methods.
If you're living with back pain or another discomfort, don't hesitate; schedule a consultation today. Dr. Eingorn will thoroughly discuss your symptoms with you as well as your medical history, provide you with a clinical decision or diagnosis after your evaluation and an MRI, if needed, and he will work closely with you to craft a therapy plan that will provide you with the best possible results.
You deserve to live your best life and at the practice of Dr. Eingorn and his staff, you're sure to receive the care you need to obtain just that. To schedule your consultation or to receive answers to your questions, don't hesitate to give us a call today during our office hours.