Muscle Injuries
Muscle strains and other muscular injuries are a common occurrence, and one for which many individuals seek chiropractic care. While it may be tempting to pop some painkillers and hope that the issue will pass, the truth of the matter is that these types of medications are only a temporary fix.
Fortunately, these types of injuries are typically relatively minor and often result from strenuous physical activity, such as sports and exercise. The term "sprain" refers to an injury that is done to the ligament, which is the connective tissue that connects the bones at the joints. These injuries typically occur in areas such as the wrist, elbow, knee, and ankle. "Strains" on the other hand, result from tears in the tissue of the muscle. Most commonly, these tears occur in the groin, shoulder, thigh, and calf. While typically these injuries are minor, they can be severe in some instances, occasionally requiring significant rehabilitation.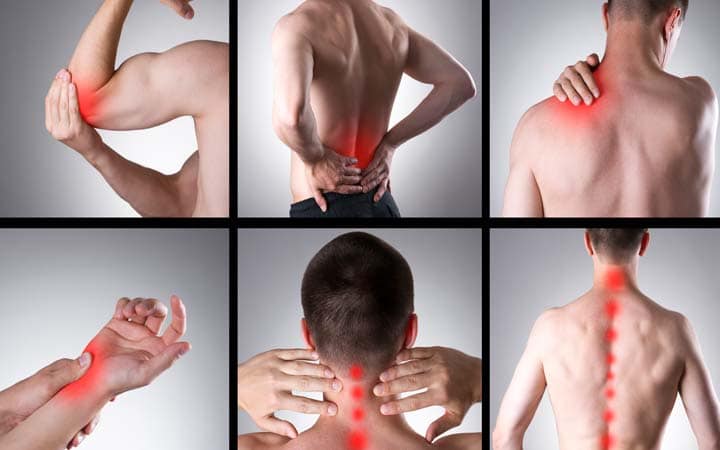 Strains and sprains can have a number of symptoms. For strains, patients typically experience swelling, tenderness, and stiffness. On the other hand, sprains usually result in swelling, bruising, and pain.
For both of these muscle injuries, it isn't uncommon for individuals to experience disability and joint instability. This can lead to severe limitations in one's daily life in addition to the inherent discomfort.
A sprain occurs when significant force is placed on the joint, leading to the ligament being stretched further than its natural limit. They tend to happen very suddenly when an unexpected turn or fall occurs. Strains, however, occur when the muscle stretches or bears weight during an activity in a way for which the body is not capable or prepared. Exercising without stretching is perhaps one of the most commonly known ways that both strains and sprains can occur.
At the practice of Dr. Eingorn, he offers a comprehensive chiropractic treatment for common muscle injuries intended to relieve pain and discomfort. Whether you're aware of a recent injury or you're experiencing pain and you're looking for an accurate diagnosis and all-natural effective treatment, Dr. Eingorn is a highly capable provider who is committed to offering his patients compassionate care.
Schedule An Appointment,
Call Now.
How Dr. Eingorn Treats Muscle Injuries
Dr. Eingorn works with many patients on a regular basis, many of whom come to his practice looking for relief from injuries. He has significant experience providing a number of therapies including joint manipulation and adjustment. In addition to these effective therapies offered by Dr. Eingorn, patients can also experience healing through the use of electrical muscle stimulation, ultrasound, or ice and heat therapy. Along with chiropractic adjustments and similar forms of manipulation, Dr. Eingorn may also recommend specific exercises and stretches in order to shorten recovery time and improve results.
All-natural care has continued to grow in popularity in recent years, largely due to the significant evidence we now have that demonstrates just how effective these types of therapies can be. In fact, when compared with anti-inflammatory medications, researchers have found that joint manipulation was just as effective at reducing pain and was even more effective when it came to improving one's range of motion and flexibility.
Due to the efficacy of these treatments, it's no wonder that Dr. Eingorn has had such great success in treating patients with injuries of this kind. He is a very thorough provider and spends considerable time with each patient at the initial consultation in order to better diagnose the existing injury as well as develop a successful remedy for the problem. He works closely with his patients and takes a very cooperative approach to care. He believes that this method allows for improved therapy as well as an increased likelihood that the causes of these injuries can be avoided in the future.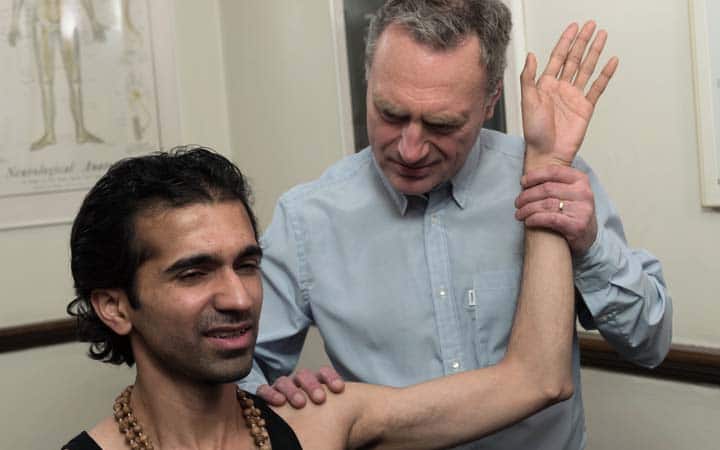 Request an Appointment with Dr. Eingorn
Dr. Eingorn has spent over 25 years helping patients who are dealing with both chronic and acute discomforts and musculoskeletal issues, ranging from joint pain in the shoulder to strains and sprains. Whatever your needs might be, we're confident that Dr. Eingorn has an approach that will prove both helpful at reducing symptoms as well as effective at treating the root cause of the discomfort.
Dr. Eingorn believes in an integrative and cooperative approach to care, and he offers his patients a nurturing environment and a healing patient-provider relationship. One has only to look at the many rave reviews to be found online to know that he is a chiropractor who truly cares about the wellbeing of his patients.
For more information about the remedies provided by Dr. Eingorn or to schedule a consultation at his warm and welcoming office, give us a call today. For fast service, please contact us during our regular office hours.