Neck Pain
For many Americans, neck pain is a daily experience, and one that can often be difficult to treat or diagnose. Since there can be many causes for pain in the area of the neck, even professionals can sometimes have a hard time diagnosing the problem. However, at Better Health Chiropractic, Alex Eingorn D.C. goes above and beyond to identify the root cause of pain so that a proper therapy plan can be implemented.
There can be a number of reasons why pain might occur, ranging from muscle strain to whiplash, a condition that results from a sudden movement that can result in the tearing of the tissues surrounding the cervical spine. These injuries can result not only in severe pain but also in a reduced range of mobility and permanent damage if left unaddressed. In cases like these, non-surgical treatments such as those provided by Dr. Eingorn can often provide relief not only from the discomfort, but can also assist in providing real healing as well.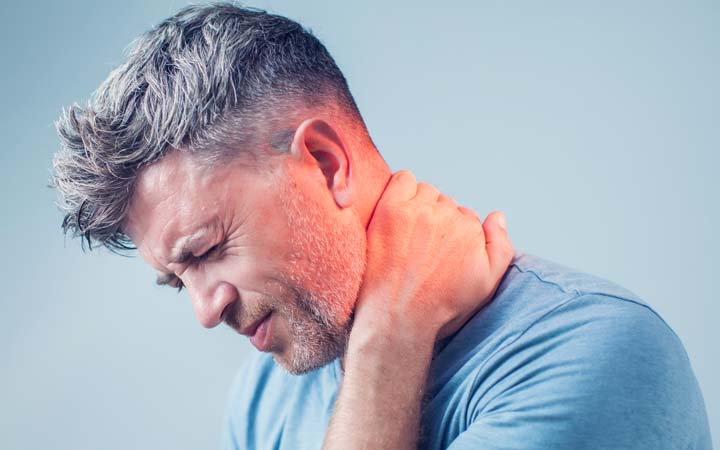 Pain in the neck can also be caused by other, sometimes chronic conditions, such as herniations, stenosis, arthritis, and degenerative disc disease. In cases like this, other side effects might also be present, including headaches and discomfort in the extremities. Fortunately, even in these situations, all-natural, non-surgical care may be able to offer a solution to the problem.
Everything from sports injuries to poor posture and even body position during early pregnancy can result in movement of the vertebrae that can lead to neck discomfort and chronic pain. The key is not only to find a treatment that will correct the problem and relieve the pain, but also to find a provider who is able to offer you the guidance needed to reduce the occurrence of pain in the future.
Schedule An Appointment,
Call Now.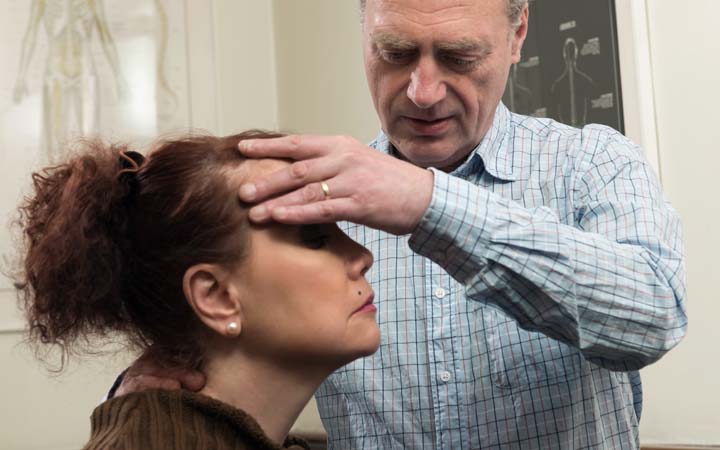 How Dr. Eingorn Treats Neck Pain
At Better Health Chiropractic, Alex Eingorn D.C. provides patients with all-natural care designed to relieve neck pain and other issues that so commonly cause pain as well as limitations to one's movement. When it comes to providing neck pain relief, Dr. Eingorn is committed to offering nothing but the best care to his patients so that they can have a successful, pleasant experience at his practice.
At your initial consultation, he will discuss your symptoms in detail and provide you with an in-depth questionnaire that will help him to gather more information about your medical history and those emotional and environmental factors that may be contributing to the problem. Dr. Eingorn believes in taking a thorough, cooperative approach to treatment, which means he works closely with patients and even primary care providers in order to better make a diagnosis and craft an effective therapy.
Once the questionnaire is complete, Dr. Eingorn performs a comprehensive physical examination followed often by a clinical decision. It's at this point that he will discuss the potential remedies with you. In many cases, especially in cases where a disc herniation is to blame, Dr. Eingorn will recommend an adjustment combined with exercise in order to relieve pressure on the vertebrae and surrounding nerves and to strengthen the spine and the supporting muscles.
Through the use of state-of-the-art equipment, namely the DRX9000, Dr. Eingorn is able to gradually and gently push and pull the spine and target specific vertebrae. This allows for the spine to be realigned, herniations to be corrected, and pressure and pain to be reduced or eliminated. This simple, pain-free procedure is entirely non-invasive and has been shown time and again to be highly effective at providing prompt, effective treatment.
Along with offering cutting-edge treatment, Dr. Eingorn also takes the time to help his patients understand the root cause of the discomfort and how to better avoid these and similar problems in the future. By recommending dietary changes, exercise habits, and other lifestyle adjustments, many of his patients have remarked on his ability to not only address the problem but also to help them with improving their overall health and wellness.
Schedule a Neck Pain Consultation Today
If you're looking for a chiropractor in the NYC area who can offer both quality services as well as a compassionate and friendly approach, look no further than Dr. Alex Eingorn. For over 25 years, he has offered his help and expertise to patients struggling with both acute and chronic discomfort. One has only to read some of the many positive reviews and patient testimonials to be found to know that he has the skills and the attitude to provide real, lasting help.
Dr. Eingorn is a nurturing provider, and one who wants nothing more than to offer his patients the care they need when they need it most. If you're interested in learning what all-natural holistic care may be able to provide, we encourage you to give us a call today to schedule a consultation.