Spinal Pain
Pain along the spine, especially lower back pain and neck pain, are not uncommon problems. In fact, many Americans find themselves dealing with back pain and the unwelcome limitations of it on a daily basis. Pain that originates in the spine can have a number of different causes, but perhaps the most common are disc herniations and similar problems that can lead to pinched nerves and subsequent pain and even numbness.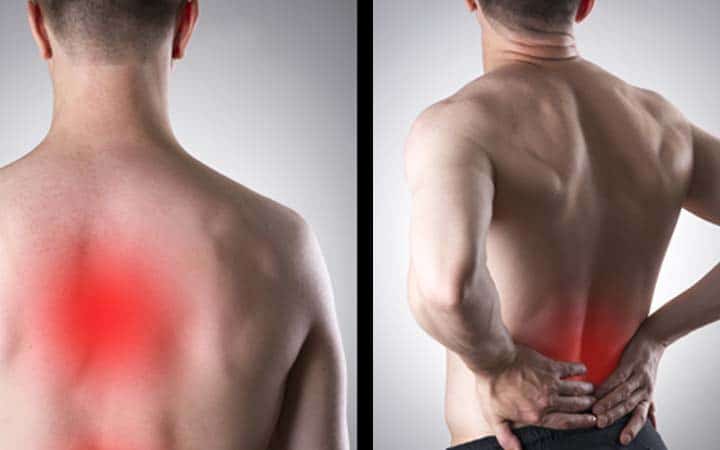 Spinal pain can range from mild to severe and the toll it can take on one's quality of life can be significant. Many patients who visit Dr. Eingorn complain of pain that drastically limits their range of motion and ability to enjoy activities they once loved.
It can sometimes be hard to determine the cause of pain in the spine, as both muscle injury, as well as more latent herniations and disc issues, can be to blame. This is why having a professional chiropractor like Alex Eingorn D.C. is so crucial to both accurately diagnosing the problem as well as developing a care plan that will yield real results.
Pain in the spine can be experienced all along the back, but is most especially common in the lower back as well as the upper back and neck. Largely due to the fact that these areas tend to consistently bear more weight and endure more wear and tear on a daily basis, the upper and lower back are all-too-often the culprit when it comes to limiting pain and reduced flexibility.
Schedule An Appointment,
Call Now.
How Dr. Eingorn Treats Spinal Pain
Before therapy can be prescribed, Dr. Alex Eingorn must first make a diagnosis or a "clinical decision". The process by which he accomplishes this is by first taking an in-depth look at a person's current symptoms as well as their medical history and that of their family. This, combined with examining a person's lifestyle and environment, can go a long way toward uncovering the root cause of their pain. Once this comprehensive interview has been completed, Dr. Alex Eingorn will begin a comprehensive examination that includes vital signs as well as a manual evaluation that takes note of a patient's range of motion, flexibility, and painful areas of their back and neck.
Once this evaluation has been completed, Alex Eingorn D.C. is often able to make a diagnosis soon after. However, there are some instances in which further testing might be necessary. In this case, he may request blood tests or an MRI in order to provide further data. However, once the clinical decision has been made, Alex Eingorn D.C. will work closely with you in order to determine the best possible treatment plan.
In cases of spinal pain, modern medical providers often prescribe a spinal pain block in the form of injections. This pain block injection, while perhaps an effective form of temporary pain management, fails to provide anything more than short-term relief. Since it addresses only the symptoms and not the underlying cause of the pain, it fails to provide results that will yield a long-term pain-free life.
Alex Eingorn D.C., however, is well-versed in providing chiropractic adjustments and other treatments that address the root cause of pain so that the issues that caused the pain in the first place can be resolved. Through the use of state-of-the-art technology, Alex Eingorn D.C. is able to provide gentle manipulation to the spine in order to realign the vertebrae, correct herniations, and reduce pain. His results speak for themselves, and the countless positive reviews to be found online are simply more proof that his adjustment techniques are highly effective and yield great results.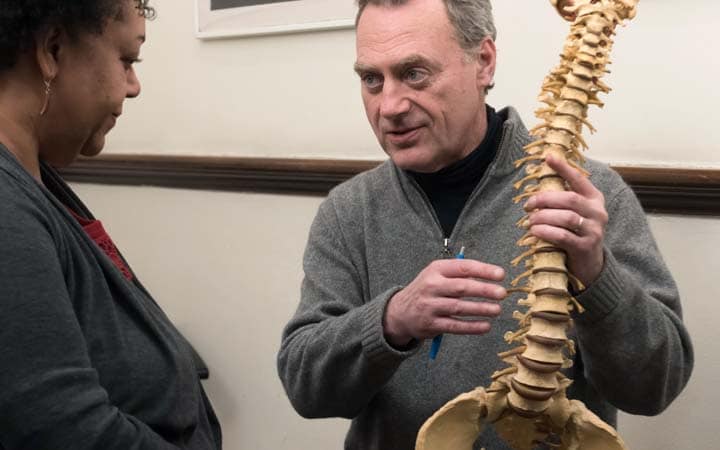 Request a New Patient Appointment
For more than 25 years, Alex Eingorn D.C. has made himself a well-known provider in the NYC area who is well-versed on spinal health and chiropractic treatments. He combines an integrative approach with a cooperative one in order to better serve his patients and his use of modern technology as well as holistic methods truly makes him a unique provider in his field.
He believes in working closely with his patients in order to make sure that you're comfortable with the care you receive and have all of the necessary information prior to therapy. He also believes in giving valuable guidance to his patients so that they can learn how to better avoid spinal discomfort and problems in the future. All in all, there's no denying that Alex Eingorn D.C. is a quality provider with a compassionate heart.
If you're interested in learning more about the services offered at Better Health Chiropractic, we invite you to give us a call today to schedule a consultation. For faster answers to your questions and quicker appointment scheduling, we encourage you to contact us during normal office hours.