Wrist and Hand Pain
Occasional numbness and discomfort is one thing but when it becomes more often and more intense, it can indicate a deeper problem that requires prompt treatment. Dr. Eingorn is a chiropractor that specializes in finding effective and all-natural treatments for pain and discomfort, ranging from neck pain to headaches and migraines.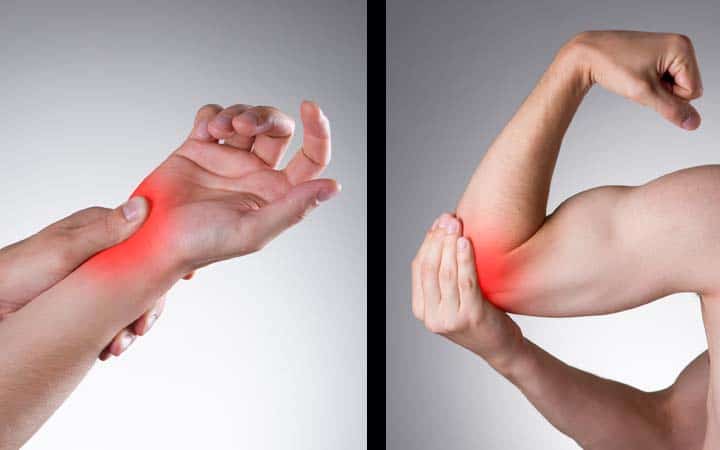 You may be surprised to learn that wrist and hand pain can have a number of causes, ranging from injury to other issues such as:
Carpel Tunnel Syndrome: This syndrome results from the median nerve becomes irritated either at the wrist or at the cervical spine. Irritation occurs when the passageways of the wrist narrow, causing the nerve to be compressed. Symptoms are the most common in the middle and index finger as well as the thumb, and the discomfort can range from mild to severe pain that can even wake up the individual in the middle of the night.
Rheumatoid Arthritis: Another possible cause of wrist pain, this type of pain is typically experienced in the joints or the large knuckles of the hand. Unlike the carpal tunnel, this discomfort is experienced in both hands at the same time.
Cervical Radiculopathy: Of particular interest to Dr. Eingorn is cervical radiculopathy, a condition that actually originates from the cervical spine. When the nerves surrounding the cervical spine become irritated, the pain can radiate out into the extremities, including the hands and wrists.
Patients of Dr. Eingorn can experience CR for a number of reasons, including herniated discs, spinal stenosis, degenerative disc disease, and osteoarthritis. Regardless of the cause, CR can range from mild discomfort to stabbing, relentless pain. It can also lead to numbness of the extremities, causing severe limitations to one's daily life.
Don't hesitate to seek out proper care if you're experiencing discomfort. When left unaddressed, nerve damage can become much more serious. With the help of Dr. Eingorn, however, many patients have been able to experience relief from CR-related discomfort.
Schedule An Appointment,
Call Now.
How Dr. Eingorn Treats Wrist and Hand Pain
Dr. Eingorn is committed first and foremost to providing his patients with a quality therapy that addresses the root cause of their pain. He begins his assessment with a thorough questionnaire intended to reveal patient medical history as well as environmental factors and other items that might provide a comprehensive snapshot of a patient's issues and treatment needs.
Dr. Eingorn provides a thorough consultation and examination as well. He pays close attention to everything from vital signs to a patient's range of motion and symptoms. Following this exam, Dr. Eingorn is often able to make a clinical decision or diagnosis. At this time, he can begin to craft a treatment plan that addresses both the symptoms as well as the underlying cause of the pain. In the case of CR and wrist and hand pain, this underlying cause is often subluxation of the vertebrae that leads to a pinched nerve.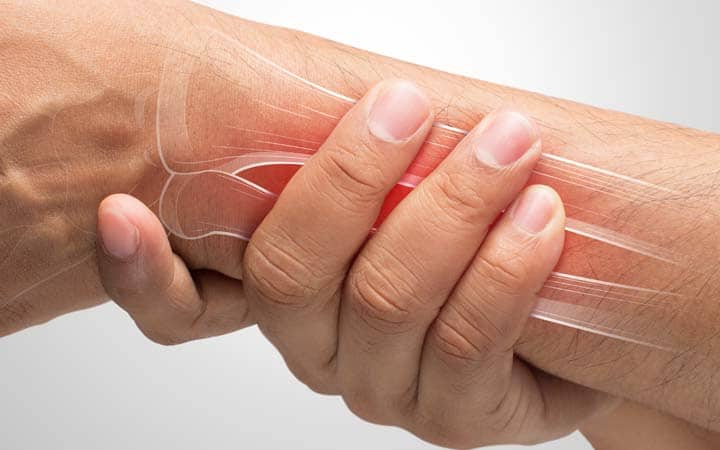 Typically, Dr. Eingorn utilizes adjustment and decompression as a means of treating CR. Through the use of the specific chiropractic adjustments designed to target specific vertebrae, Dr. Eingorn has been able to successfully help patients to realign their vertebrae and experience relief from pinched nerves and pain. The technique, which serves to gradually push and pull the spine, has been shown to be highly effective at correcting misalignments and subluxation.
As a caring and compassionate physician, Dr. Eingorn wants nothing more than nurture a healing relationship with each of his patients. Regardless of your age or needs, you can rest assured that you're in capable and friendly hands with Dr. Eingorn.
Schedule an Appointment with Dr. Eingorn
Patients everywhere are in awe of Dr. Eingorn's ability to relieve chronic pain and discomfort through the use of all-natural, chiropractic care. Just a quick look at the many patient testimonials available is sure to give you an idea of just how powerful his decompression and other treatments have been to his patients.
For over 25 years, Dr. Eingorn has been committed to helping his patients experience healing from their discomfort through the use of his integrative and cooperative approach to medicine. As a Harvard-educated chiropractor, he's helped countless individuals to successfully combat their chronic and acute musculoskeletal pain, and he would love to assist you with the same.
If you're interested in learning more about how non-invasive, chiropractic care may be able to help you eliminate your pain and discomfort, look no further than the practice of Dr. Alex Eingorn D.C. Give us a call today to have your questions answered or to schedule a consultation at our warm and welcoming practice.